Cleaning the house or doing the laundry are tasks that most people dread. Doing house chores is an inevitable activity despite the fact that it's never enjoyable. If there was an alternative, most people would never do these house chores, but like they say if wishes were horses beggars would ride. These activities, however, can be made fun and thrilling.
Washing dishes sometimes seems like a task that takes an eternity to finish, but that notion can be turned around, just how do you do that? Music is the key, music has proven to be a good and reliable source of motivation when performing home chores. Different genre of songs ranging from pop to reggae to classic can just do the trick. With proper motivation, you will finish any task faster than you could even imagine. Here's a list of several songs that you can make your cleaning experience a fun one.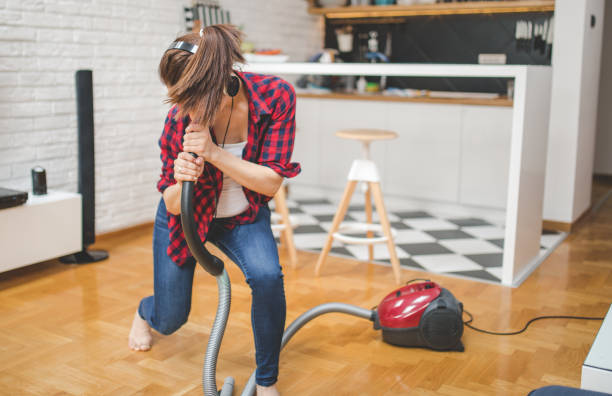 Crazy in love by Beyoncé.
This is a very great song to kickstart your cleaning schedule on a weekend. It's a beautiful song with very catchy lyrics and rhythmic flow.  This song is a collaborative effort between Beyoncé and her husband Jay Z. Beyoncé is a self-proclaimed queen and has great hits in both pop and hip-hop genre, this song is actually from her first solo album entitled Dangerously in love. This song generally talks about love and you won't help yourself but sing along to the beautifully written lyrics. Beyoncé is well known for making great hits and whether you are watching its video or just listening to the audio, you can be sure this song will motivate you to a whole new level.
Uptown Funk by Mark Ronson.
If there's a song from the album Uptown Special that will never disappoint you is Uptown Funk by Mark Ronson featuring Bruno Mars. Well, Bruno Mars is such a sensational singer and he really knows how to get to his audiences. Bruno Mars has employed his admirable dancing skills in the music video. This video will motivate you to dance a little bit as you go on with your duties. The creativity of the video and the beautiful lyrics will engage your mind thus helping you do your task easily and swiftly. However, be mindful when dancing as you clean your house since you can easily fall especially on a wet floor and hurt yourself.
Party rock anthem by LMFAO.
This song will charm you to the point where you will have to hit the rewind button not once, but severally. This song is a fusion of rock-and-roll and a bit of house. Just like its title, this song will turn your cleaning activities into a party. House music is always enthusiastic and they make any listener feel rejuvenated and fully psyched up. The video itself is full of creativity in terms of props and dancing skills. This is a song that will definitely rock you as you go on with your cleaning.
Happy by Pharrell Williams.
Is cleaning your home a task that brings you down? Well, here's a song that will change your attitude towards house chores and make you feel happy as you tackle all those house chores that make you feel so gloomy. Lyrics to this song have some deep sense of motivation making you feel nothing can bring your morale down. Clearly, Pharrell released this song knowing it will encourage people.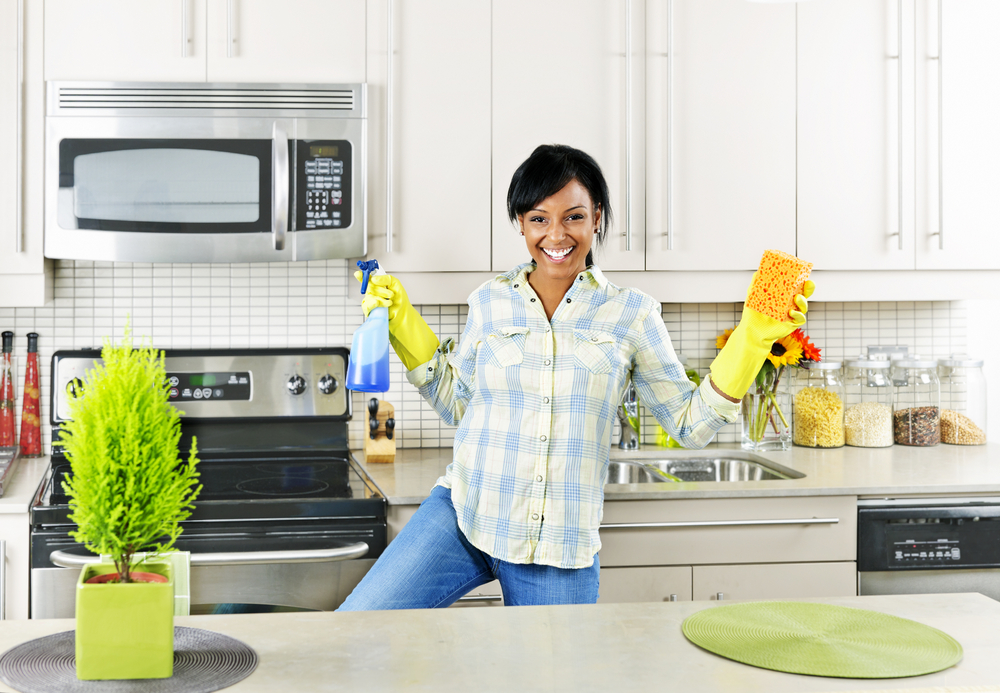 Time of our lives by Pitbull.
Pitbull and Ne-yo collaborated to give the music universe a very pleasant and beautiful song. This is a song that helps you forget about your troubles and makes you want to party all day. Time of our lives is a song that deserves to be on your playlist almost always. Everyone goes a through a dark patch at one point and they need comfort and motivation and Pitbull just knew how to do that. Listen to this song and you will feel motivated to clean.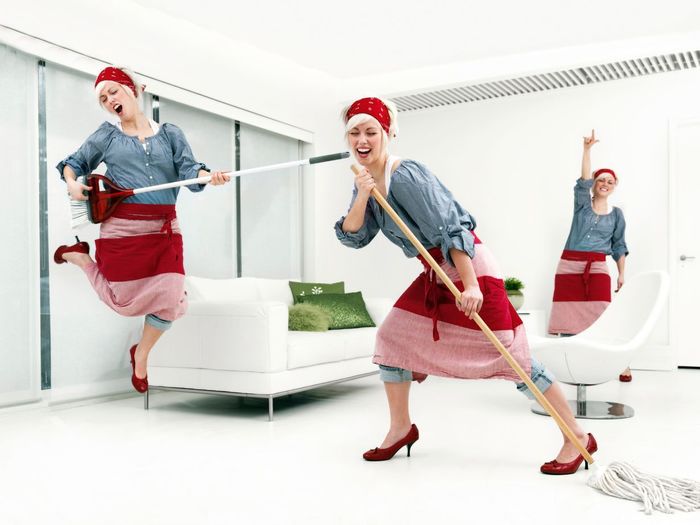 Call me maybe by Carly Rae Jepsen.
This song took the music universe by storm. The lyrics are easy to comprehend hence this song can easily engage your mind as you sweep the floor or as you clean your house. The concept of the video makes it more fun and attractive.
Run the world by Beyoncé.
Beyoncé, popularly known as Queen Bee, is a talented singer who knows how to make you look for your dancing shoes. You won't help but sing along to the lyrics of this song. This song speaks to women making them feel they are empowered to achieve anything in this world without being intimidated. Run the world will empower you mentally making you feel you are geared up to do any task even the most boring of tasks.
Just Dance by Lady Gaga.
This is a song that will go down in musical history books as one of the best songs, if not the best. This is a pop song that will have you dance around the house as you do your house chores making the whole cleaning activity fun, you won't even notice how fast time will fly.
Mirrors by Justin Timberlake.
Cleaning with your spouse or lover will be turned into a romantic session by listening to this song. This is a love song and people have a great tendency of singing along such songs. if indeed love songs make you feel uplifted here's a song that won't disappoint you at any time.
No Air by Jordin Sparks and Chris Brown.
Love songs do have a special way of connecting with people's hearts and souls, love songs always uplift people. Chris Brown is known for his amazing lyrics and breath-taking dance skills. This a song that will leave you wanting to hear it more and more.
Cleaning your home doesn't have to be a boring experience anymore, there is a wide range of music selections that can motivate you to do your tasks with a lot of psyche. If listening to music is your motivational factor, then this list is your best bet.