Floors have been an essential part of the home decor for a long time. There are different types of floors to match different needs and tastes, and due to their different properties, we need to know how to take care of them.
Proper maintenance of flooring ensures a long life for the floor while in a splendid state. Here are some types of flooring with advice on how to clean and maintain them:-
Ceramic Tiles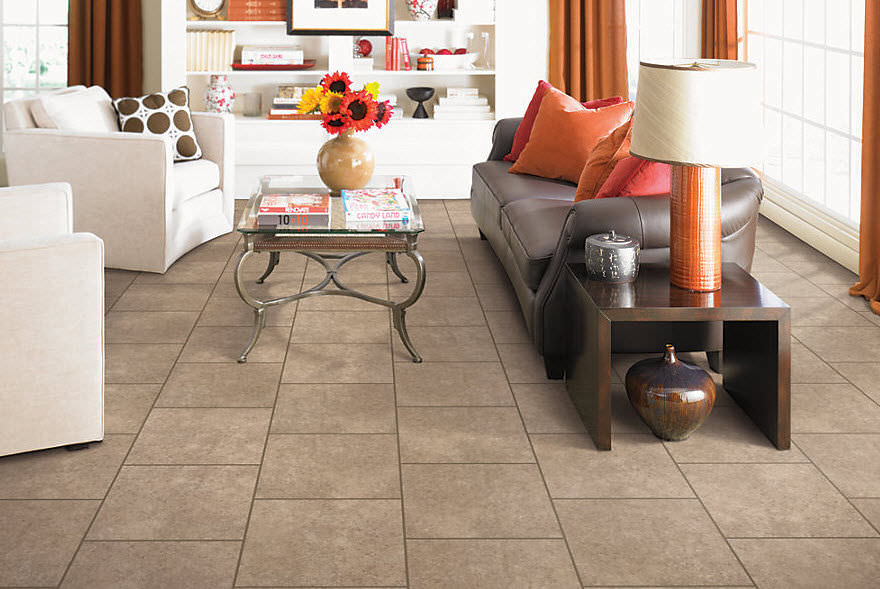 These are the most widely used, cheapest for the value they provide, and most durable flooring of all. They are available in a lot of different styles, textures, and shapes, hence their attractiveness.
However, they need good care to last long. To clean them, first use a vacuum cleaner to get all the soil, sand and bits of dirt from the flooring. Use a mixture of warm water and a mild detergent of your choice, to clean off any leftover dirt. Wait for the floor to dry and soon it will be as clean as new. Avoid using a sponge mop on this type of floor, and instead, use a rug for cleaning purposes.
Hardwood
This type of flooring is most comfortable for living spaces. It gives a luxurious, warm feeling to the home and lasts long.
To clean off dirt from hardwood flooring, use a mixture of boiling water and two teabags. Clean using a mop and use a machine washable microfiber pad to dust and clean the floor. The Tannic acid in tea gives the hardwood a new beautiful shine.
Avoid using water, vinegar, soap, wax or steam on hardwood floors when cleaning.
Laminate flooring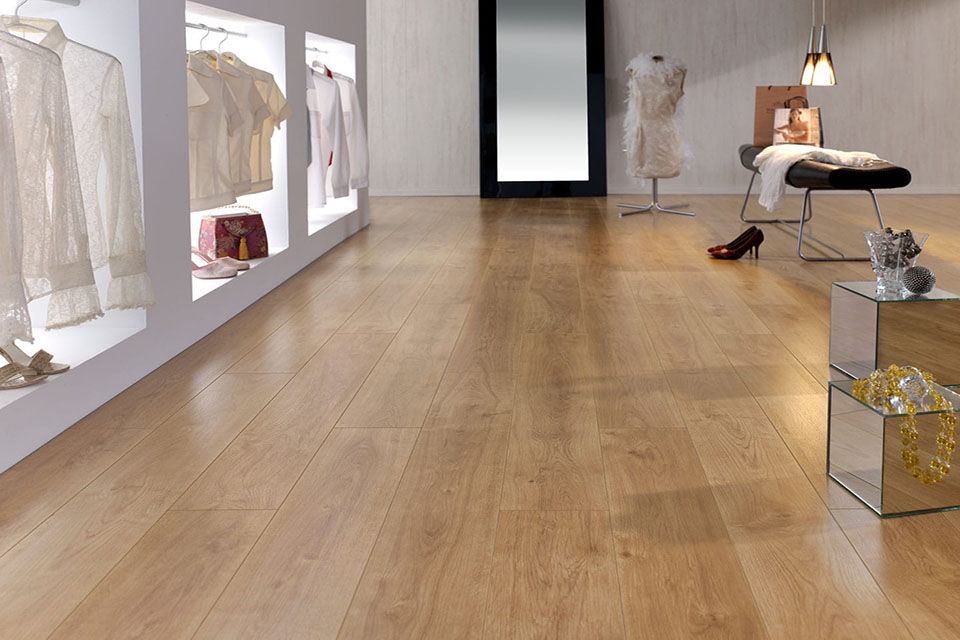 Laminate floors appear really shiny and luxurious.
To clean this type of flooring, use a spray can that is filled with vinegar to spray the floor. Use a soft cloth to wipe off the floor and it will be spotlessly clean.
Stone flooring
Stone floors tend to be rough and very durable. They also require minimal maintenance. When washing outdoor stone floors that are rough, first sweep the floor clean. Then proceed to use a brush to clean off dirt with water and detergent. Use a strong brush but not very rough since it might leave scratch marks on the floor making it ugly. A lot of water is needed to clean this type of flooring.
Carpet Flooring
Carpet flooring is very comfortable and soft. It makes living spaces warm. However, carpet floors need to be maintained regularly. They attract dirt, pollen, and allergens that can be detrimental to human health.
For carpets, use a vacuum cleaner to suck out any dirt or bits trapped in the fabric. This is for daily hygiene. However, you will also need to fully clean the carpet about twice a month. Full cleaning will require water, mild detergent, and a scented oil to give the carpet a nice scent. During cleaning use a high powered pressure washer to wash off all the accumulated dirt all over the carpet. Then allow it to dry off in the sun for a day or two to kill off any remaining bacteria.
Glass Flooring
Reinforced glass is sometimes used to floor aristocratic buildings. It also adds mysticism to a building.
To wash off a glass floor, use a window cleaning detergent and wipe the floor off with it. It will turn shiny within a few minutes. An advantage of glass floors is that they are dirt and bacteria resistant.
Marble Floors
Marble flooring looks exquisite and luxurious.  When cleaning marble floors use a floor cleaner to wipe off dirt. If a floor cleaner is not available, use a mixture of White vinegar and a tablespoonful of vegetable oil to clean off the marble floor. You can also add nice scented essential oil to improve the scent in the room.
Bamboo Flooring
Bamboo floors need extra care. Avoid using a lot of water on them since too much water might make them swell. Use a microfiber cloth to dust and clean off the dirt.
Brick Flooring
Brick flooring is preferred due to its durability, non-slipperiness, and fire resistant properties.
It is a relatively easy type of flooring to clean. You only have to sweep and dust off any dirt and it will be as clean as new.
Terrazzo Flooring

Terrazzo is made from marble chips and concrete. It makes for a very stylish and beautiful floor especially when polished.
Polished terrazzo surfaces are so smooth, a damp rag will do the job of cleaning it very well. Rough terrazzo, on the other hand, has to be scrubbed a little bit more to remove the bits trapped in the surface.
PVC Tiles
Polyvinyl Chloride tiles are made of plastic polymer. It is durable and suitable for most flooring applications.
To clean this type of floor, mix borax in a bucket of warm water and wash the floor with the mixture.
Mosaic Flooring
Mosaic flooring is preferred due to the artistic patterns of color it offers. These are pleasing to the eye and a nice decor. Mosaic must be handled with care. All it needs is just a wipe and it is clean, like glass flooring.
Floor Cleaning Essentials:
Floors need maintenance. Vinegar, rubbing alcohol, lemon juice or lemons themselves will make for nice cleaning agents for floors without putting them in danger of being destroyed by chemicals.
Also, you will need a microfibre pad to dust off most floors as normal cloth or rugs, can't perform the job well. Furthermore, they are prone to leave bits of dirt, unlike microfiber fabric.
You should also get a nice mild floor cleaner detergent to clean your floors.
Wooden floors can get scratched sometimes. Use a crayon to fill up the scratched part, heat it with a blow-dryer then iron the part and the difference won't even be noticeable.
Brush off your hairy pets to avoid their fur being shed on the carpeted floors which will make them dirty and allergenic to a lot of people.
A well-maintained floor can last years with its shine still exquisite if done properly.