Most parents don't invest in high-value and trendy home décor pieces because of their kids. This is totally understandable since kids and clutter seem to go hand in hand. If you value style and need sophistication in your home, you don't have to wholly give it up. The struggle to keep your home beautiful and functional is real and it can come true for you. Here are some creative tips that will enable you to have a home that you will love coming back to:-
Involve the kids in décor selection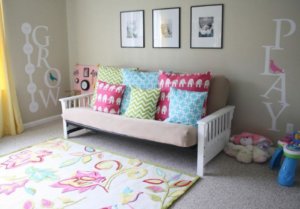 Involving your kids in decorating is a lot of fun and you will always come up with many special and unique decor pieces. This also makes them feel important and they can relate to the environment around them. You can do this in many ways, for instance, have one of your throw pillows personalized with all their names. Every child likes chalking, therefore, you can also buy chalkboard paint and some colored chalks. Pick a section of the wall then paint it. Your kids will forever be grateful you did that for them. You can also have one décor that is silly and speaks "kids." It's going to stand out in a great way.
Create a playing zone for them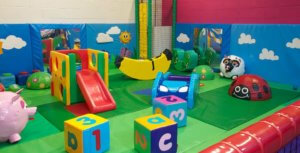 A playing zone is very essential for your kids. It might not prevent them from jumping on your expensive sofas, but it will greatly help in keeping all the creative flair contained in one room. They will know where they are permitted to play and it's a win for everyone. This space also gives them the opportunity to be kids and get creative. To encourage them, you can provide coloring and reading books, glue, kid-friendly scissors and other toys that will encourage them to be more creative.
Personalize décor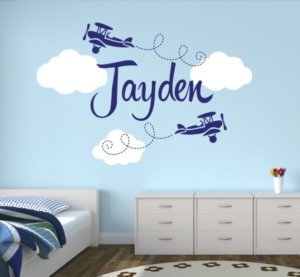 Personalized décor, whether custom made or bought, instantly turns a house into a home. This is a great way of making your home have your kid's touch too. You can simply take your kid's drawings and frame them. Then pin several of them on the wall in order to give your home a unique kid-friendly look. Showing off your child's artwork will put a smile on anyone's face when they walk into your house. It will  always remind you of when your kids were younger after they are all grown up. You can always frame your child's artwork to preserve it.
Creatively add storage for toys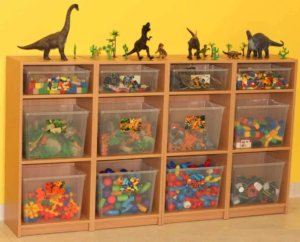 Storage is a major issue irrespective of the size of your home. Coming up with a creative storage space will not only reduce clutter, but it will also add some texture and color to your home. For instance, you can put fancy baskets and boxes to empty corners of the room. In these, the child will easily take their toys whenever they need to play and put them there when they are done. Putting up hanging shelves is also a good idea when you have décor that should be out of children's reach.
Throw pillows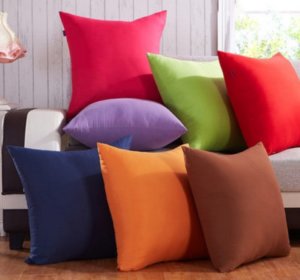 Throw pillows are a great home accessory. They add color and style to your room compliment the general interior decor. They also provide an opportunity for your kid to create a home décor that they can relate to. You can pick out a special pillow for them and let them write or draw on them. Throw pillows help prevent the kids from pulling out the cushions from the sofas too. You can also get floor throw pillows that they can use to play with around the house or swipe at each other with. Everyone gets to win, your kids get to have fun and you get a lovely and lively living room.
Create Kid-Friendly Walls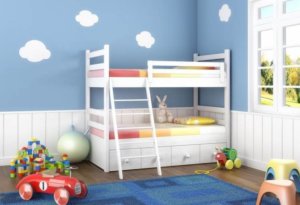 Kids must write on the wall at some point as they grow for creative reasons. As a result, it would be wise to choose a wall that is easy to wash.  Wall paint in semi-gloss or eggshell color will be easy to clean with just mild soap and a damp rag. Chalkboard and dry erase paints can also create a fun opportunity for kids to safely write on the walls because they wash up beautifully.
Get Kid-Friendly Furniture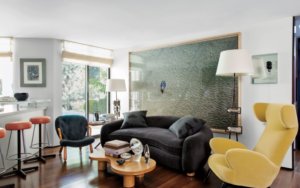 Most parents invest jaw-dropping resources to buy luxurious or designer furniture. On this account, you would expect to have it for quite a while and in good condition too. Therefore, it is wise to consider a few factors before investing in your couches. For instance, darker colored couches will instantly wear better than light colored ones where kids are involved. Leather and slipcovers are fantastic options too.
Irrespective of how large your space is, kids will somehow find a corner to bump into. Hence, it is advisable to buy rounded furniture. This doesn't mean you will give up on your sense of style. There are so many awesome-looking pieces that will leave you worry-free whenever your child is playing around the house.
Get heavy but not too leggy furniture
When kids start walking, they tend to support themselves on things as they walk around. Thus, look for furniture that will not topple over. Like some unwritten rule, at a certain age, kids realize they have the strength to push stuff over and make it their main mission to destroy things. As a result, heavy and stable furniture is a better option in a home with kids.
Invest in area rugs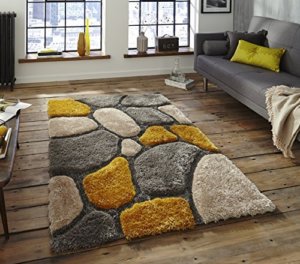 Frankly speaking, carpet and children don't go well together because of the frequent spills. Nevertheless, if you really need a carpet, you can consider a tiled carpet instead of broadloom. This is because they are easy to clean since all you have to do is lift the 16 by 16-inch square and take it to the dry cleaner. If a part of your carpet gets stained permanently, you can simply replace it by another one.
Children are generally messy; therefore, do not be so hard on them or yourself. It is not practical to have a home where everything is always in its place and clutter is nonexistent. But you can have a functional, organized and beautiful home where you kids can live, love and play.