Well for any homeowner, it goes without saying that before flooring your home, make sure you are well acquainted with what should and shouldn't be done. It would be so unwise to decide on a flooring option that you don't know anything about when it comes to maintenance. A well-floored home will keep you in check and confident enough to even have people over to your home, but before you achieve that here are a few things to consider:
The Dos.
Consider Style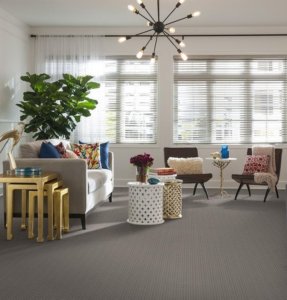 If you just moved into this big home and you are undecided about the flooring options because of the big spaces, well the only thing you would want to have is great style. A personal style is a great statement in any home and will always bring you thumbs up from any friend who comes visiting. Make sure your style reflects something personal about you. If you are going for vintage flooring patterns, for example, make sure these patterns express something that reminds you of good times.
Uniform Flooring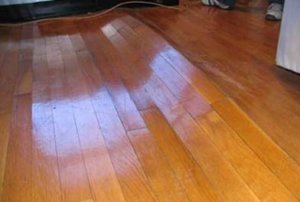 If you have decided on the hardwood flooring, then having it all over the home except for the bathroom and kitchen would be a great idea. The main reason for maintaining the same type of flooring in the home is to create that look of uniformity and naturalness. Having different types of flooring is usually not great and often times homeowners get the colors wrong.
If you happen to decide to have different types of flooring in different rooms then ensure that you get the color coordination right. The flooring in the hallway shouldn't clash with the one in the living room or the kitchen.
Right Flooring In The Right Room
Every room in your home is used for a different purpose and there are some that have more traffic than the rest. The kitchen is a high traffic area and most of the activities are done while standing, therefore installing a hardwood floor would be a great misjudgment as it would easily get damaged due to the water spills or stains on the floor.  The same applies to the bathroom too. The tile flooring would be well suited for the damp areas because it is waterproof and very easy to clean. The fewer traffic areas of your home like the living room or bedroom are less active and would be well suited for the hardwood floor or carpet since they are not exposed to many spills.
The Don'ts.
Wrong Flooring For The Weather
You might love a certain floor type because you saw it on a home blog. It could be wood flooring for example and you would love your home to have those elegant and homely-looking wooden paneling. However, the problem is that you live in a very moist climate and the humidity levels are high. This might cause the wood flooring to get damaged because of warping from the moisture.
In such a case tile flooring would be better-suited compared to wood as much you would love the look of wood flooring.  Getting the wrong flooring for your current weather is simply unwise and might end up costing you a lot in terms of repairs and in the end, you might spend more on the appropriate flooring, beginning from scratch.
Not Considering Your Household Members
It is a significant factor to consider since there are homes with only a couple and whose floor wouldn't require much maintenance. In such a home, the flooring would see many days and will be less likely to suffer any wear and tear. For those crowded homes; say, five people, a couple, their kids and pet then the wrong floor will hardly last few years as the wear and tear here is inevitable.
So in such a home of children staining everywhere and the pets damaging the floor and frequent spills, a tile flooring is well suited. The tile is less likely to be stained and can easily be cleaned, not to mention that it will endure any form of manhandling from kids or pets. Not considering the members of your household and installing a floor type just because you saw a similar one at the neighbor's home is unwise. Doing more research about flooring and finding out the best one for your home full of kids, pets or invalids will save you a lot of costs and heartaches.
Following Trends
The dynamics of the world are quickly shifting and new home interior trends are creeping up more than ever. At some point, you might be spoilt for choice because it can get really tempting. Take t, for example, a herringbone pattern of flooring that really works well for bathrooms might not be appropriate for the living room even if the online media says it is.
Because you are following home trends, you are tempted to use this pattern on the entire living area and bedrooms. In a few years or months, the pattern will be a bore and might not actually look natural and appropriate. You will then be forced to do what you should have done in the beginning and that is choosing one of those timeless flooring types that will  look natural always and perfectly blend with any decor style you decide to adopt.
Looking For The Cheapest
There is nothing wrong with going for a lower budget, but sometimes you need to dig deep in order to find the best and high-quality flooring design. You really want to transform your home into elegant, then you shouldn't be looking at the cheapest end but rather the high or reasonable end of flooring options.
Conclusively, flooring will never be a problem to you for many years with all the right steps put into consideration, however overlooking these factors surely will cause you more damage than before and your pockets will be on the receiving end as you would be forced to install new flooring. With the hard economic times, you definitely can't afford to be splashing money on wrong flooring options and wasting more money and time in replacing them.