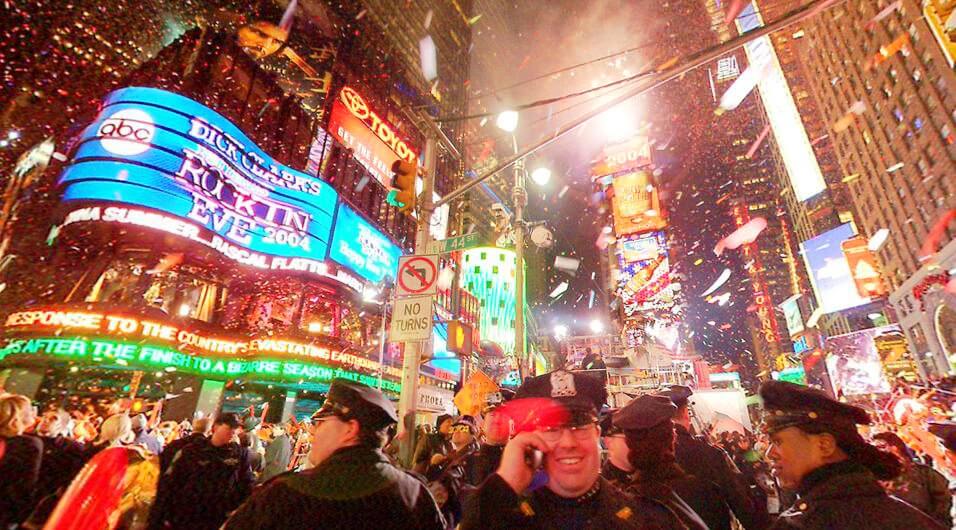 Even with hundreds of cities throughout the world, there are just some that stand out more than others, that have a way of rising to the top of all the various popular options the world has to offer and having that reputation as something truly special. This is certainly the case when it comes to talking about New York City, a city that is so well recognized it has multiple nicknames ("The Big Apple" & "The City That Never Sleeps" are two of the most popular) and even goes straight up as New York. It might be the only city in the world where many people assume the city is being talked about, and the word "state" has to be added to talk about the state the city is located in.
Whatever name you prefer to call it, there's no question that NYC is truly a unique place whether you call it home or are just passing through. Perhaps most notable is the fact that The Big Apple is actually like five cities in one since it is split into five boroughs, the borders of each were originally their counties but New York City grew so much that eventually all the county chairs and small town governments were dissolved, and NYC took on its modern form.
That being said, each borough is extremely distinctive, and you will find the culture and neighborhoods quite different from one another.
The five boroughs of NYC are:
Brooklyn
The Bronx
Queens
Staten Island
Honestly, any one of these could have their travel guide, and some do stick out as being familiar even to tourists from far away places, but there's nothing quite like how they come together to create a truly unique city. NYC isn't just up there because it is one of the largest and most populous cities in the world, it's on the list of fantastic cities because of how there is so much to offer everywhere you visit.
Manhattan is known for its luxury offerings, some of the finest shopping in the world, and, of course, Wall Street and the financial district. It's almost unfathomable how much money passes through that part of town and the sheer level of luxuries that can be found from high-end shopping to antique corner stores.
Brooklyn's modern renaissance hasn't gone unnoticed. Anyone who is part of the hipster movement knows about the massive artistic renovation and revitalization that is taking place in vast areas of Brooklyn, a movement that still works to keep the old school charm. This leads to incredibly mixed neighborhoods where the blue collar working class and creative artistic types work, live, and mingle all in the same area.
The Statue of Liberty on Ellis Island remains one of the most famous landmarks in the world, and the famous Central Park is only one of many parks throughout the city that lets people get away from it all even when surrounded by this urban juggernaut.
New York's nightlife is famous, as the nickname "The City That Never Sleeps" indicates and that goes for bars and clubs to the famous (or infamous, depending on your point of view) Red Light District. Anyone who has watched TV during New Year's Eve before, perhaps while hosting a home party, has seen shots of Times Square as a million people countdown for the New Year while the famed lit ball descends during the last minute, culminating in cheers during the final countdown.
There is so much to do and see throughout New York City. The culture can find many of the best museums, libraries, and historical sites in the world while explorers will find every block of the city has tucked away businesses, attractive bars and restaurants, and too many treasures to list.
See a Broadway show, or see an off-Broadway show. Whatever a person's idea of a great vacation or a great adventure, they are going to be able to find it somewhere in NYC. Whether a lifelong resident or a new visitor, there is always something new to see or experience when you visit The Big Apple, and that's why New York is so different.