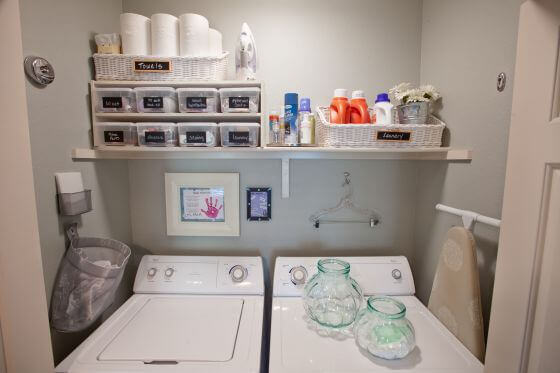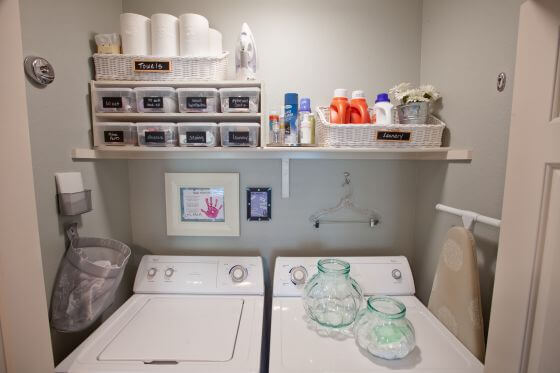 Would you like to organize your home so that it is much neater inside? This is a problem that many people have when they are busy with their work schedule, unable to get everything in the proper places. Some people that make enough money can afford a maid that can come in every couple days, or even just once a week, to make sure all of the cleaning and organizing is complete. Once they can get everything under control, it won't take them but if you hours a week to make sure that everything looks it's best. But if you don't have the money for professional help, there are some things that you can do on your own. You will have to do these in your spare time, but it's not as hard as you might think. Here are some strategies that you can use in order to organize your home, organizing tips that you can use every day.
Use And Replace
The first strategy that you need to use if you want to keep everything in order within your home is to put everything back right after you have used it. A problem that many people have is they will take out items to use, and simply lay them down wherever they were working, and then wonder where everything has gone. This is very common when people are doing things like stapling papers together, cleaning and leaving the bottles of cleansers in various locations, not putting them back where they were supposed to go. If you use, the use and replace strategy, you will have to spend a lot less time organizing everything. Everything will simply be back in its place once you are done with the projects you were doing in your household.
Organize Your Pantry
A great timesaver that most people do not utilize is the organization of your pantry. If you can put your cans of food, as well as the boxes, all in organize locations, you will be conditioned to know exactly where everything goes. It is problematic for people that are not very good at putting things in order, so you might have to have your spouse or significant other help you get started on this path to being organized. You don't necessarily have to put all of the cans with the same labels in one row, but it's good to do something other than throw everything into the pantry and then try to find it later.
Organizing Your Linen Closet
Another great way to save a lot of time if you are trying to organize everything in your house is to make sure that after you have done the laundry, specifically your sheets and towels, these should be properly folded and organized. Some people have a tiny closet, especially if it is a small family. Therefore, there is not that much to do. But, if you have a large family with several children, and you have a multitude of bed sheets and towels that need to be washed on a regular basis, having them in a particular order within the closet itself will help you when it comes time to changing out the sheets and changing the towels in the bathroom area.
Organizing Your Kitchen
Have you ever gone into your kitchen cupboards and wondered where that pot that you needed actually was? Some people have very large kitchens, and it's easy simply to stick plates, bowls, pots, pans and glasses in a wide variety of different locations. This is a problem that many people have and wreaks havoc when it comes time to set the table. Of course, it's the easiest way to put away the dishes once they are done, but you are going to pay for it later when you are trying to locate something that you need. It doesn't take that much time to organize everything, putting your glasses and one covered, your dishes in another and your pots and pans at a lower level.
Train Everyone In Your House
Going back to the topic of having a large family, there is no reason that a mom or dad should do all of the cleaning and organizing on their own. Once children reach a certain age, they should be able to help out, and doing so in a proper manner is something that you can train them to do. When you go to the grocery store, and you are unpacking all of the bags, they should know exactly where the cans, boxes, and bottles are supposed to be. If you are doing laundry, and they are folding towels, they should know where they go in the linen closet. The same is true for the sheets that they will help you fold and putting away the dishes. Children can be wonderful companions, but also excellent assets that can help you around the house, something they should do if they truly want to be a positive part of the family.
These are just a few of the tips that you might want to consider using if you are serious about making the interior of your home look much better than it has in years. It is common for people to throw things simply into a cupboard, or in their pantry, and once they close the door they don't have to worry about it until they need something. It is then that they realized that their habit of throwing everything and is not the best choice to make. By getting a little more organized and getting used to the places where everything goes, you can save yourself hours every week. By not having to look for the things that should simply be right in front of you. Finally, make sure to work with your family, helping to train them, in the same way, making them contributive parts of the family. Once you are done showing them what to do, and after you have established your patterns for becoming much more neat and cleanly, your household will be an efficient place, not to mention a cleaner place, which you will appreciate more than ever.